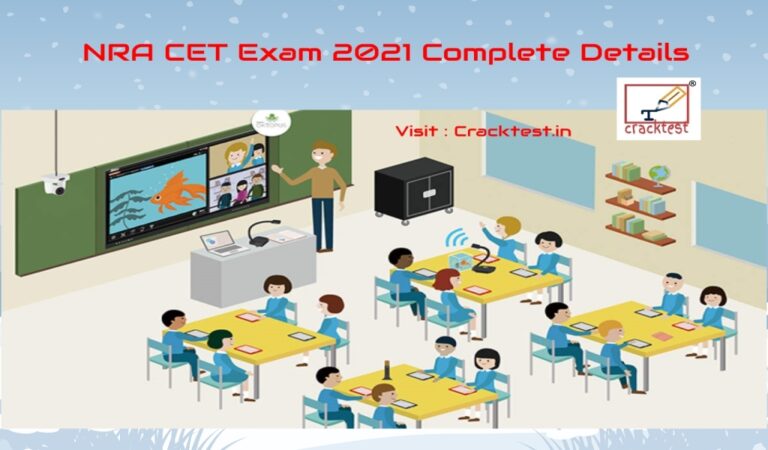 NRA CET Exam 2021 Complete details
The Union Cabinet has given its approval for the creation of a National Recruitment Agency (NRA) to streamline the hiring process by conducting a common eligibility test that is NRA CET Exam. The NRA CET Exam 2021 will replace the 1st level of recruitment tests to Group B and C non-gazette posts which conducted by the three agencies namely Staff Selection Commission (SSC), the Railway Recruitment Board (RRB) and the Institute of Banking Personnel Selection (IBPS). The decision is beneficial for the job seekers.
The Preliminary exam for all non-gazette posts will be common from now on and candidates qualifying the common eligibility test will be eligible to apply for the higher level of examination.
NRA CET test scores will be valid for a period of three years and there will be no restriction in the number of attempts by a candidate. The exam is expected to be conducted twice a year. Around 2-3 crore aspirants appear for separate recruitment examinations every year for around 1 lakh government jobs positions.
WHY NRA CET?
A single examination will also reduce the financial burden on candidates to a large extent. Candidates will not appear for multiple first stage examinations. CET by NRA will be held for the preliminary stage.  It would significantly reduce the recruitment cycle and will make sure the recruitment process is completed within time. NRA would be a specialist body bringing the state-of-the-art technology and best practices to the field of Central Government recruitment.
List of Exams conducted by NRA
The National Recruitment Agency (NRA) will initially aim at replacing the preliminary exams of 3 agencies namely Staff Selection Commission (SSC), the Railway Recruitment Board (RRB) and the Institute of Banking Personnel Selection (IBPS). This means that aspirants will have to prepare for a single preliminary examination for all the exams conducted by these three agencies namely SSC CGL, CHSL, IBPS Clerk, RRB NTPC etc. The exact details regarding the posts to be notified under NRA CET Exam is yet to be declared.
NRA CET structure
A multi-agency body collectively called National Recruitment Agency. NRA will be formed that would conduct a single computer-based examination for the recruitment in non-gazette government posts from 2021. The agency will be responsible for conducting the Common Eligibility Test for selection to government jobs. Currently, multiple exams are being conducted for over 3 crore candidates each year. The recruitment process takes approx 18 months and more to complete one cycle. The implementation of NRA CET will provide a level playing field for all candidates and will be treated as a preliminary examination for specialized posts.
How to Apply for NRA CET?
Under the new system, candidates would be required to apply through a common portal and prepare from a common curriculum. The official website for NRA will be formed where candidates will be required to apply for CET. A standardized question paper with multiple questions of similar difficulty levels will be set in a central server. The Scores of the candidates will be generated quickly in this process, delivered online and will be valid for a 3-year period. The exam will be held twice a year.
CET Exam pattern & guidelines
The exam will be conducted in multiple Indian languages.

NRA is expected to conduct a separate CET each for the three levels of graduate, higher secondary (12th pass) and the matriculate (10th pass).

CET score will be valid for 3 years and the best score during the 3 years will be taken into consideration.

No restriction on the number of attempts by the candidate.

Candidates can schedule tests and choose the exam center of their choice

NRA CET scores can be shared with the Central Government, State Government, UTs, PSUs, and private sector

CET 2021 will be conducted at over 1000 centers and every district will have at least one exam center.
CET Selection Procedure
This test is proposed to shortlist candidates for vacancies of Group 'B' and group C (Non-Gazette level posts in the government jobs. Through this exercise, the entire recruitment system would be revamped and rationalized in two distinct stages, i.e. 
(i) Tier-I (Preliminary Examination)
A Common Screening Test subsuming the Preliminary Tier-I Examinations conducted by all recruiting agencies of the Government of India, viz. SSC, Railways, Banking, etc; and 
(ii) Tier-II (Mains Examination)
The Main Examinations to be conducted independently by the concerned recruiting agencies.