Cracktest online test preparation app

For your easy use of our services from anywhere download cracktest online test preparation android app.
We provide free MCQ with solutions and unlimited online practice of all exam in one plan.
Download Cracktest – Online Exam Preparation App from Google play store, or from Our Website

or simply scan below code from your Android mobile.
Doing this you can prepare IBPS PO online free mock test MCQ in Hindi & English similarly you can prepare SBI, LIC, EPFO, Railways and other govt competitive exams and college entrance exam.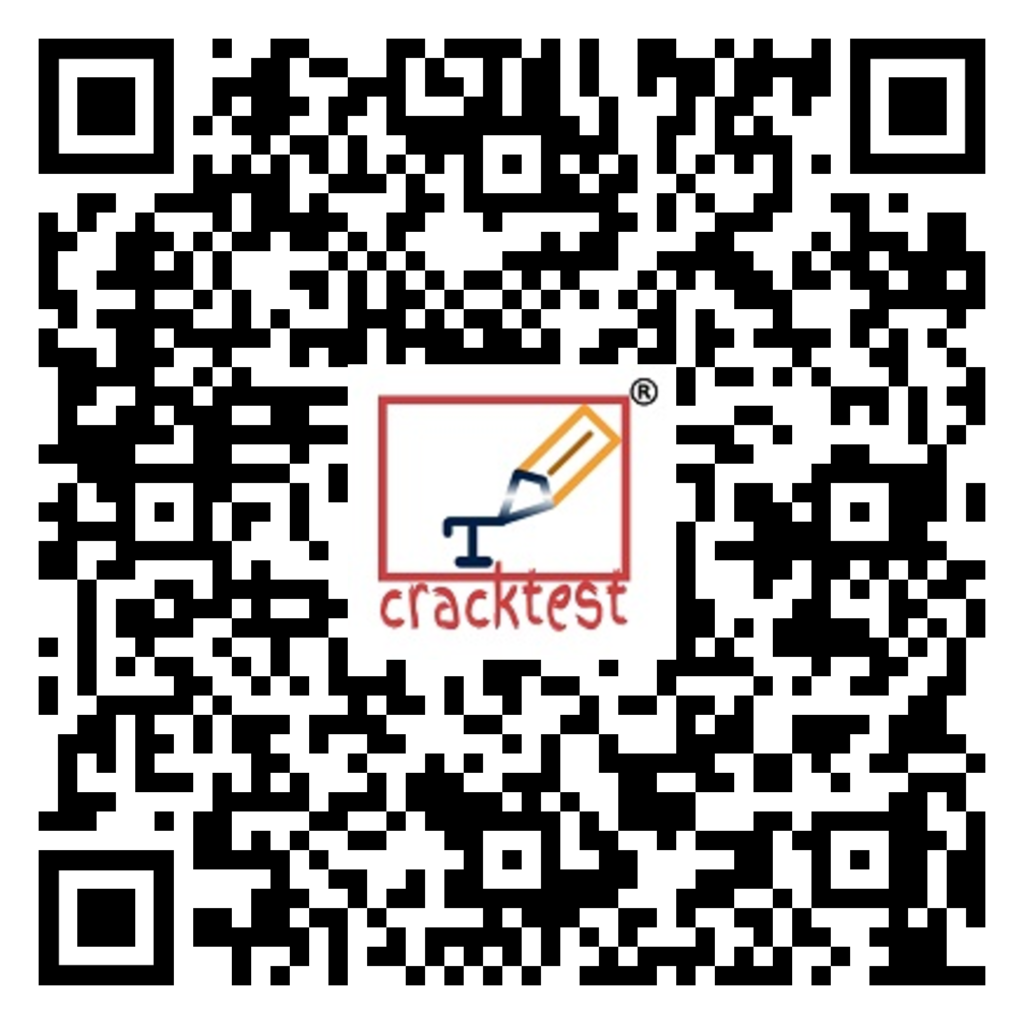 Cracktest Key features
Exam Pattern and Subject wise unlimited online tests
Graphical and Detailed Result Analysis
Latest Syllabus with updated Exam Pattern
Multiple Choice Questions in English and Hindi with solutions
Subject and Chapter wise Multiple Choice Questions
One Plan for All Exams
Exam related Informative Blogs and Free Exams to try
Unique and smart way to online Exam practice, Multiple Choice Questions (MCQ) in English & Hindi language with Solutions. Cracktest provide Subject wise and Topic wise MCQ's for ease of learning.
Prepare unlimited Online Mock test for Entrance exams for college admission and competitive exams for government and private jobs.
Contact us in case of any query at
info@cracktest.in