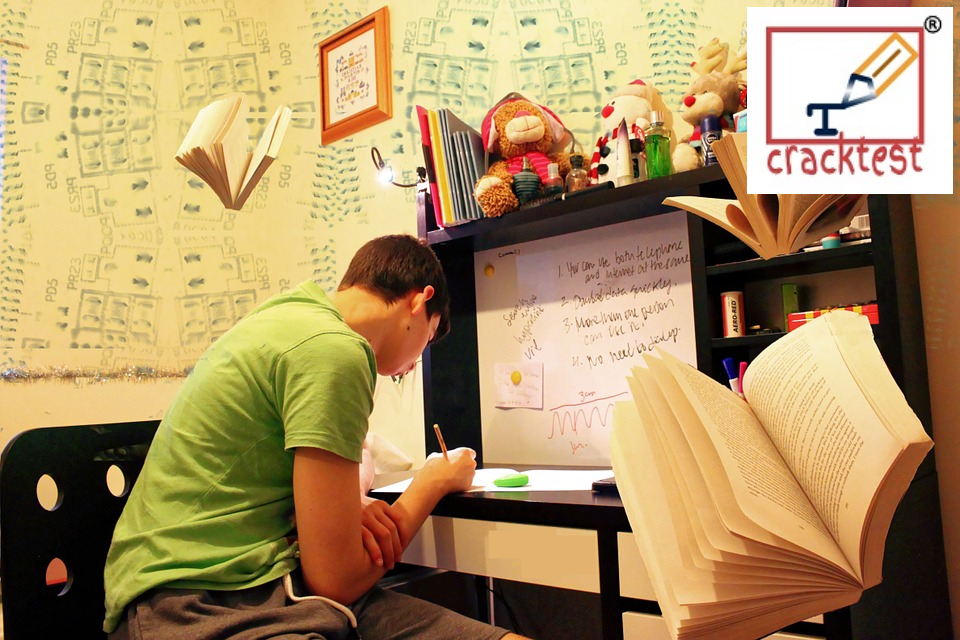 Online JEE preparation | Engineering Entrance Exam

Generally students start Engineering Entrance Exam preparing for IIT- JEE Main and other state entrance exams in class 11 so that they have two years in hand to design an effective time table to complete the JEE syllabus and sufficient online exam practice.
How to Start Online JEE preparation?
Gather all the required data for JEE Preparation like Syllabus of JEE Mains and Advanced. Exam Pattern for the exams. Books and other study materials required for JEE Preparation.
Prepare an effective Time Table with considering your other schedules.
Categorized the syllabus based on difficulty in three categories like Easy, Hard and Very hard.
Start Preparing Chapter wise, don't mix multiple chapters at once it may confusing you.
Be consistent in your study Keep revision solve paper and keep records of your score and paper solving time.
It's difficult to keep record Try Online Practice it help you to keep your all exams track.
Know JEE mains and Advanced complete syllabus
It's very important for you to know syllabus and what to study for JEE.
The syllabus for JEE from Physics, Chemistry, Mathematics, and you will have to study class 11 and 12 syllabus, but the JEE syllabus is very vast.
Know Subject Wise Chapters asked in JEE Mains & Advanced.
Prepare a study Plan or time table
Design your time table for JEE  preparation
Once it decides and confirms 'What to prepare?'  Second step is design a plan that how to prepare create a time-table with your goal that would help you in timely preparation for the exam. A time table makes you more dedicated and disciplined.
Important points while making a time table:
Set realistic goals that you can achieve.
Check your exam dates – Note the dates for each of your exams on your calendar. How have they been scheduled? Are they clustered together or do you have several days between exams? This will affect the amount of time you have to study for each exam.
Allocate study time for each exam using your calendar.

It is best to allocate shorter study sessions instead of day-long study sessions
You should also consider the difficulty of each of your subjects. Which subjects do you need to spend more time on? Which are easier and require less time?

Arrange the study sessions around your commitments (e.g. work or sport). Also, remember to include study breaks, lunch and dinner.
You will need to revise content several times in order to recall them effectively in the exam, so make sure to allocate enough time to do sufficient revision before each exam.
Read How to prepare competitive exam? for more details about preparation.
Mistakes You Should Avoid! While JEE Preparation
# – Lack of interest during Class lectures-
This is the biggest mistakes student commits. They never pay attention to what teachers teach in class. If you hold this kind of attitude, you need to change it immediately.
# – Don't believe in regular & punctual studies-
Many students rely on "Last day preparation" to crack IIT JEE Mains. This is not going to help you.

For JEE, preparation of 3-4 hours daily consistent study is enough.
# – Delay and Delay in schedule-
Students often postpone

IIT JEE Preparation

for tomorrow. Change this attitude.
Revision your learned topics is must
While IIT-JEE preparation revision is must, it's better choice if you prepare online exam practice. You understand topics, solve problems now it's also important to evaluate really how much you understand for that solve Multiple Choice Questions, Take Free Mock Test.
Prepare JEE Mock Test Online and evaluate your results. Click Here
Measure your learning and performance
You need to give tests on a regular basis to check your learning, speed, accuracy and time management skills (coaching institutes have pre-scheduled tests). You must solve online mock tests as JEE Main and JEE Advanced both will be conducted in computer-based mode.
Visit Cracktest.in to Online Exam Practice for JEE Preparation or other Engineering Entrance Preparation. It Provide you Unlimited Subject wise and Exam Pattern wise test. Graphical and Detail Result Analysis.
Above preparation tips may help you to clear JEE Main and JEE Advanced, and other Engineering Entrance Exams.
To know more about JEE 2020 like exam pattern syllabus etc.